Layout Designing As per Vastu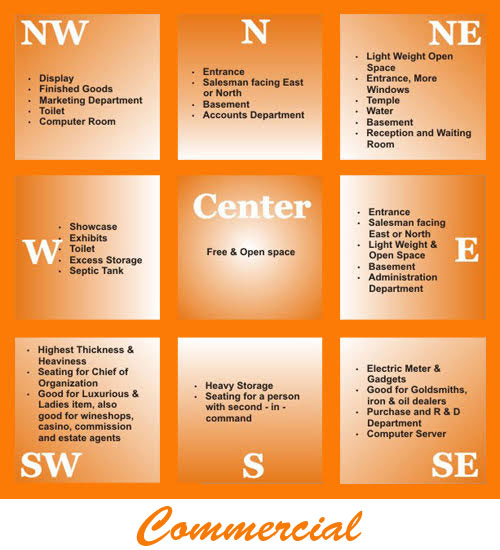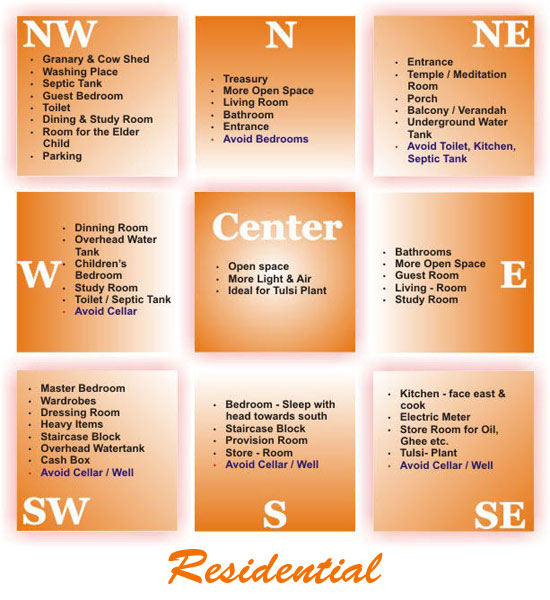 Vastu Tips While Designing Vastu Layout
Land or plot belonging to insolvents, diseased persons, lunatics, temples should never be purchased.
Residential buildings near temples, cinema halls, factories should be avoided because they are continues source of disturbance and pollution.
When visiting a site or house for purchase, it is always advisable to take into account the good or the bad omens taking place.
Water bodies such as water tanks, ponds, wells etc. in the north or east are considered good.
Big trees, pillars, electric poles, arrow like roads should always be avoided when found in front of a plot or house. However, plants and trees are considered good. Thorny and milky plants should never be planted in front of the house.
The plot should ideally be regular i.e. square or rectangular.
Higher & thicker than the walls in north and east side.
Always Have a Perfect Square/ Rectangle Shaped bed or study table.
Avoid Having Mirrors in the bedrooms.
if you put any artifact/ Pillows, always put it in pair.
Use a single matters in the bedroom.
The study room should be placed either in the northeast / East or west side of the house.
Students must face east / north While Studying.
A beam should never run above your head while studying.
The study room should be well lit and one should not face a blank wall or a window while studying.
Professional Vastu Consultation Services
We provide complete Vastu Consultation for your proposed as well as existing properties For Delhi , Ncr & Abroad.
On-Site & off- Site Vastu Consultation Services
On-Site Services- Personal Site Visit Consultation
We usually start with a thorough assessment of the Internal as well external environment of the property which involves taking accurate compass measurements , analysing shape and size of the property & much more.
The whole process typically takes about 2 to 3 hours, but can take longer for large industries, complex buildings to examine each & every aspect in greater depth. At the end of the consultation we provide you with a vastu report containing the plans, calculations, notes, recommendations etc. to enable you to continue to use the Vastu Shastra in new situations.
We also advise you on enhancements, cures, timing, changes to the building & its surroundings etc.
We always encourage you to stay in touch after the consultation and always ask if there is anything you are unsure about.
Off-Site Services- Email Consultation (Quick & Easy process)
However we recognize that the cost of travel can be prohibitive if the property is located in a city or country far away from our office. With the advent of the digital scanning, digital photography & the Internet , it is now possible to provide Vastu Consultations remotely. You can mail or fax us a scan copy of floor plan of your site for a quick vastu opinion & consultation.
We also use skype services to view the site, to talk personally so you get a more accurate vastu reading for your location.
As our First Preference is Onsite Visit only to give most Accuracy.We are pleased to offer to you both options. Please use our on-site Vastu consulting services if your property is nearby or off-site services if it is located at a distance .
Vastu Fees and Email Consultation process
Quotation for On site Vastu consultation services
We request you to inform the following informations to quote the charges for vastu consultation services:-
1. Size/area of the premises
2. Location of the site
3. Details on the site i.e. no. of floors, rooms, apxm area of constructions etc.
Along with above please also provide plot map/proposed layout/photographs etc. for quick vastu services.
Email- siteanalizers.info@gmail.com
Call us for V astu quotation – +91( 9717786010 / 9555413271)
Whats App +91( 9350883033)
We will get back to you usually within 24 – 48 hours.