Architecture

Architecture has usually been defined as the art of building. it is an art, made for people residing. The Architect today is both an artist and an Engineer, Who must combine Knowledge of design and construction and of the available resources in labor techniques and materials to produce a harmonious and functional work. Today the Architect plans both the aesthetics and the construction of his building in a highly conscious manner, often deliberately attempting to communicate artistic concepts and abstract ideas through inner spaces and structure itself. It is the demanding clients who care about architecture and space planning .
Interior Designing
The Work of an Interior Designer sometimes makes all the difference to your home or apartment. No Matter how big or small they are, it becomes awfully difficult for you to create a coherent look that might truly represent you.
Interior design is more than a decoration. It is also among other things a concern for functions. Today interior designer works beyond specifying furnishings, finishing and indulges with the space planning combined with the knowledge & skill of modern engineering services. Inner space is a challenge & opportunity to accomplished interior designer to explore every variable aspect of size, shape, scale, color, texture and give to inner space a character of its own.
It involves manipulating the architectural integrity of the interior space. On the other hand interior decoration deals with decorating a room so that it is attractive, easy to use, and functions well with the existing architecture. It simply applies decorating principles to beautify a space.
We Give Interior Services With Following Drawings:-
2d Designing
★ AutoCAD Drawing Conversion
★ Planning- Architectural Plan with
Proper Sizing
★ Vastu friendly Layout As per
GRIHA Norms
★ Steel Section Drawings
★ Furniture Layout Plan
★ Ceiling Plan with detailing
★ Flooring Plan
★ Electrical Drawing
★ Plumbing Drawing
★ Concept Sheets
★ Isometric View ( On Demand )
3D Designing
★ 3D Architectural Drawing on Request
★ 3D Architectural Walkthroughs
★ Character Animation
★ Bathroom / Kitchen Views
★ Flash Animation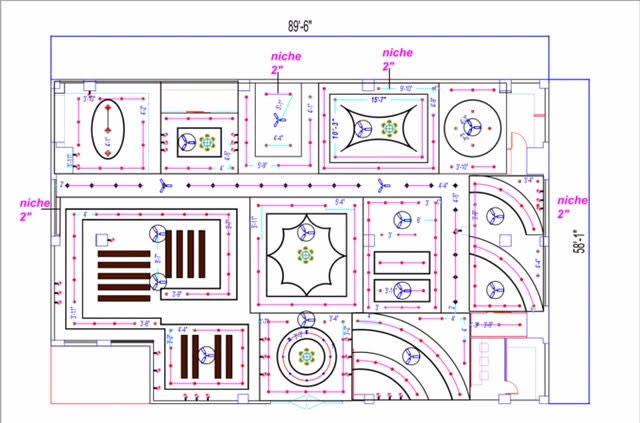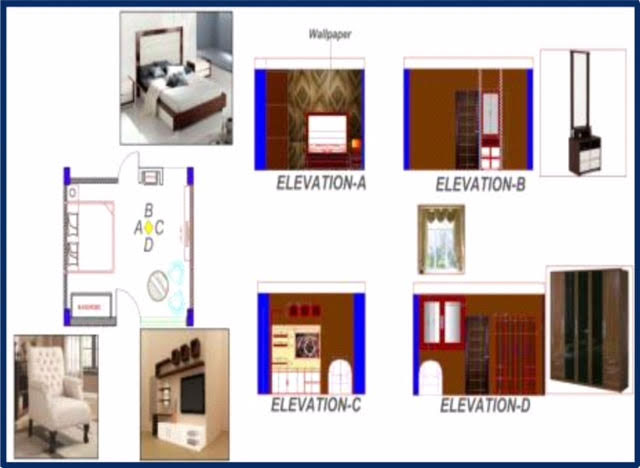 3D Designing
We Have Created Best 3D Architectural Design And Rendering.
A 3D walkthrough takes us to all the details of each and every corner which gives us a better idea of the real plan in more specifications. 3D Floor Plan is another aspect that can give a good idea of the measurements and size of the building. 3D floor plan provided by our experts can help clients understand more about the building to the core. With the help of 3D fly through, you will get the effect of taking a tour inside the building.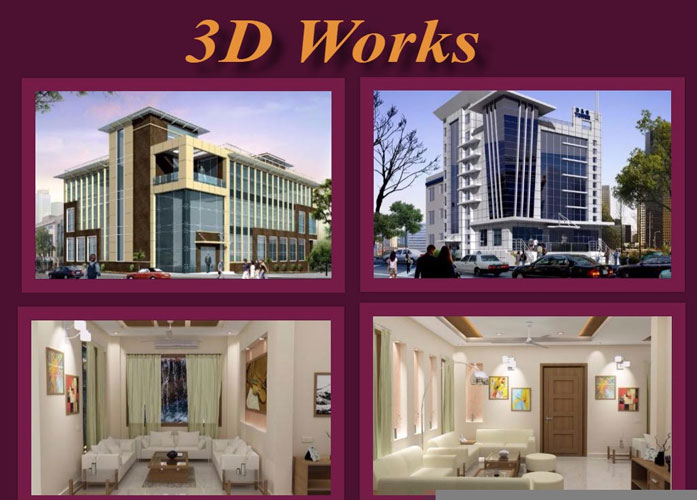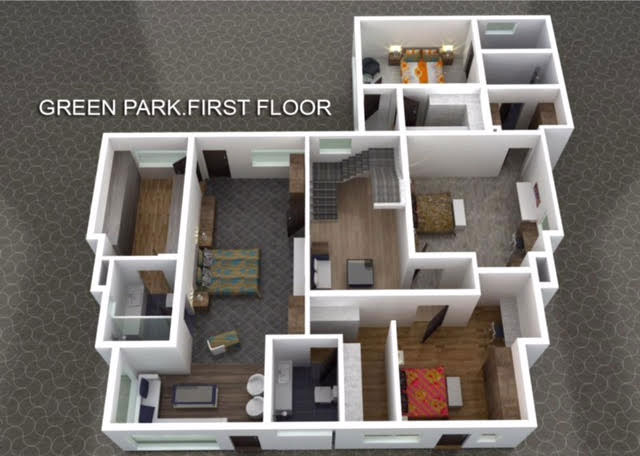 Lighting Planning
Lighting is often thought of as being a simply functional part of our home, but many fixtures can serve as a work of contemporary art. Intricate shapes, clean lines and bright or soft illumination create awe-inspiring looks that become a fundamental piece of a room's design. Whether it's to create a decorative statement, provide focused, task-oriented illumination or add ambiance with warm, general light, lighting is necessary to any space and to your day-to-day functions. With the just the right light in place, you can transform a room from a casual setting to one that is rich in style and design.