ABOUT US !
We as a Team believe that our work is the reflection of our real self. So we try our best to deliver the best to Our Clients. Our work speak for us. We provide a wide array of services to our clients that is very comprehensive and can be categorized broadly One Should be aware of the terms known as 'design only' and 'turnkey Interior Designing' . To Understand better about how the design only, turnkey and the third category differ in the various Terms, go through the points listed below:
★ Architecture
★ Turnkey Projects/ Construction
★ Interior Designing Projects Consultancy/ supervision
★ Color Consultancy, Lighting Planning
★ Layout Planning according to GRIHA CRITERIA
★ (Vasteriors)-vastu friendly layouts with space Utilisation
★ Professionally Managed Over decades of Experience , Over 1500 Commercial / Residential Projects Designed / Executed Offering Interior Design, Architecture & Consultancy Services Specializing in Services & Utilities Solutions Offering a Comprehensive Turnkey Single-window
★ Corporate Offices / Commercial Spaces Resorts/Showrooms / Sales Outlets Factories / Industrial Buildings/Residences Farmhouses / Villas/Exhibitions / Pavilions and provides you with a complete and comprehensive Solution to your interior and exterior needs with Vastu.
Directors Of SAPL :-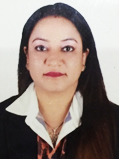 Dr. Priyanka is an Interior Designer, Sick building Expert, Certified Practitioner & Visionary in the field of Divination, vastu Expert, Motivational Healing, & Empowerment. She has done her PhD in the field of Colors by healing Buildings . She is the Director of " Siite Analyseuur Pvt. Ltd. " which ( Gives Integrated solution to complete Interior & Vastu Planning) and Founder of " Universal Blessingss Foundation " ( Engage, Educate, & Empowerment of Society) which is Consultation & Education Trust Regd Under Indian trust govt of NCT of delhi . She is also the Founder Member of American tarot Association, Interionally Renowned Vastu Consultant , Tarot Card Reader, Numerologist, Runes Reader, Color Therapist along with Crystal, Reiki Healer & Angelic Healer. She is Widely Proclaimed as "International Destiny Guide " High on intuition Level and Angel Believer.
Dr. Priyanka Kumaar
Dr. Priyanka has studied and practiced under her Gurus -Dr. R. M. MEHRA ( Phd & Dsc) a famous human ecologist , scientific Vastu Expert & an Interior Designer in creating healthy environments in residential , commercial & industrial locations the Director of " Building Doctors " & " Design Gurukul " .
And Prof.Dr.B.B.Puri (Ph.D. , D.Sc.) is a Senior Architect ,Veteran Scientific Vastu Expert , Research Scholar ,Author, Lecturer . He has covered a lot of distance when it comes to contributing to building science education.

Dr. Priyanka specialities include, providing consultation on the best and worst directions for the person based on his or her date of birth with suggestions on various vastu solutions and tips to maximise his or her luck potential by tapping the energies from their best direction . She has gained a reputation for providing a confidential & effective service combined with substantial authenticate. As an Interior Designer her special interest lies in practicing Interior Psychology, Colour Consultancy and designing Retail outlets & residences.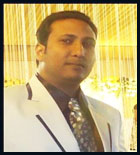 Deipak Kumar Director of Siite Analyseuur Pvt. Ltd is a Designer, Critic and Project in Charge consultant for Architecture, Interiors & Visual Merchandising. He believes in educating the client and feels that the only thing that limits design is money – he can design anything till the last detail, be it a Product or its Packaging, be it fashion or Lifestyle or landscape or an Aquarium . His love for construction, flair for functional design and belief in systems has ensured a focused professional approach to all his projects and made him an indispensable consultant to the company.
Mr. Deipak kumar
Our Motto
Customer Satisfaction at any Cost
Our Vision
To have capabilities to construct Structures Involving any Complexity through technological innovation and expertise. To achieve this we continuously take on bigger challenges so as to expand our capabilities.
Our Value
We Cherish our core values of honesty, integrity and commitment and do not compromise on them at any cost. We want to be respected and recognized for our core values and high quality of work. We provide solid structures as per the dream of our customers. We are honest with our clients, Colleagues, Employees, Subordinates, Suppliers and with everybody with whom we deal directly or indirectly.